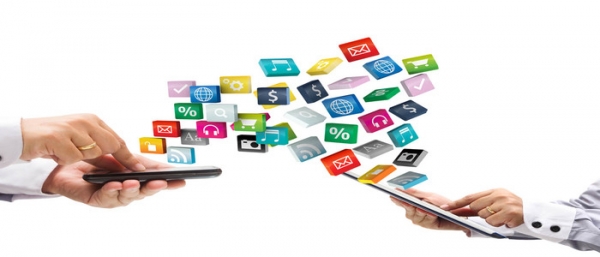 our story with mobile start early from Symbian's with  many applications and now many applications on Android and iOS Mobile operating systems; with a total more than one million downloads. These apps are:
* The digestive system : the digestive system application explains digestive organs functions. It contains a video explain the process of digestion. * The Light: The Light is an Applications explains the concepts and the properties of light , and its benefits
* Channel researcher: App helps you to find channel frequencies and all information related (channel name, logo, frequency, polarization, coding, Language)
* Me and Culture: Add a few search access points on your device
* Wasfati : offers you a wide range of food and drink recipes
* Ten Dishes : This applications contains ten food recipes, each recipe contains different food category. When you select a recipe name, the food recipes photos,recipe description,cooking way are shown.
* Holy places in Palestine : Holy places pictures and its history and much more